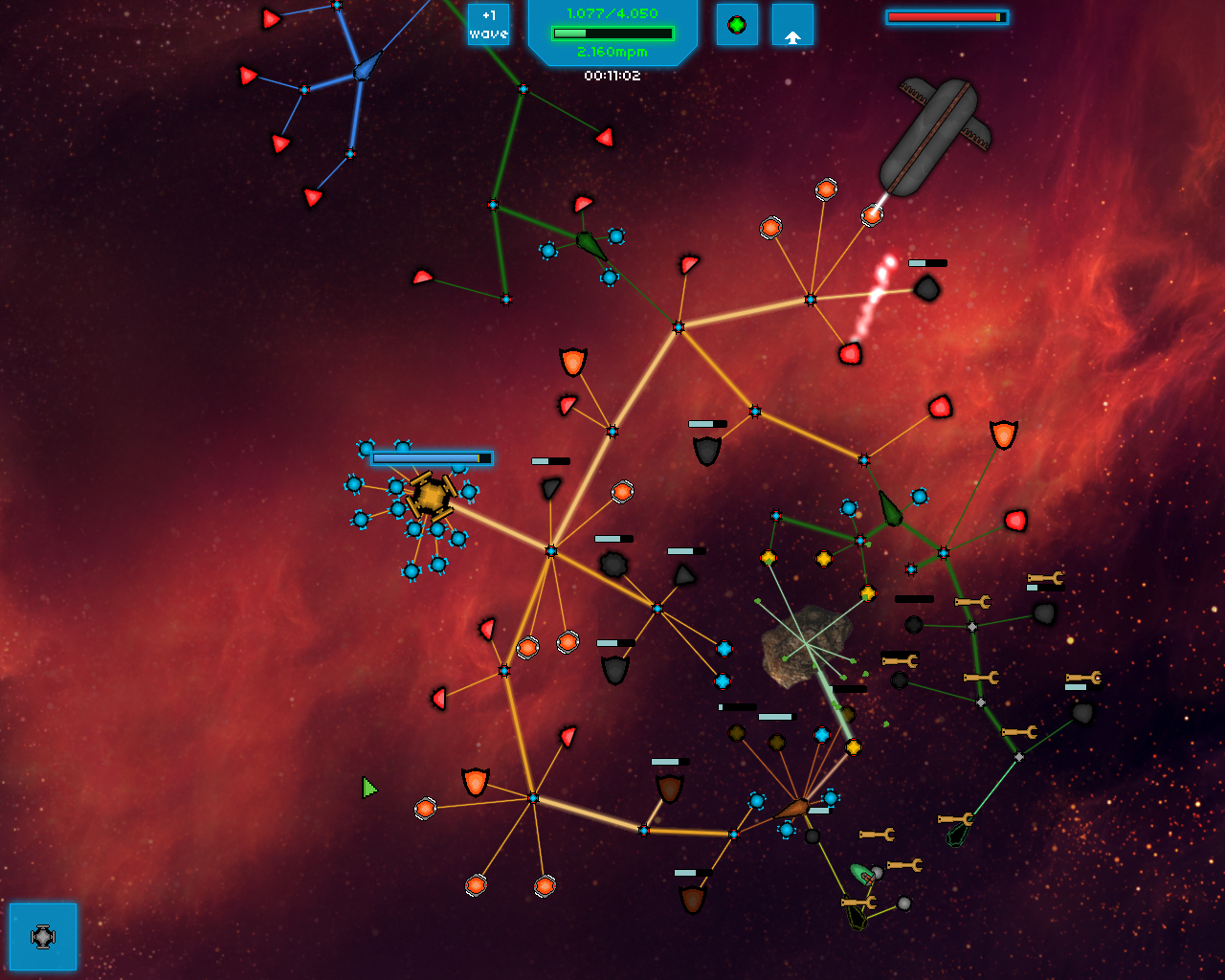 Space Rush
Build your space base! Defend it against the pirates that want to steal your minerals.
Start with nothing, but a Solar Station, build your base and fill the entire universe with structures!
Features:
Wave Mode-the universe is blessed with an infinite asteroid, which you can mine and defend your base at the same time.
Survival Mode is the basic survival that we know. Just hold on as long as you can!
Missions mode is like a campaign, you will be given different types of missions, can be to mine an asteroid, repair a ship, destroy an enemy pirate ship, and more.
The video shown is outdated.
Structures
Randomly generated universe.
There are 10 different structures.
Energy Link - used to link energy from one place to another.
Mineral Extractor - used to extract minerals from nearby asteroids.
Repair Station - repairs nearby structures, can spawn drones if you have the research.
Energy Plant - must be built near Solar Station, boosts energy production.
Turret, Laser DT, Sentry, Missile Launcher are defensive structures.
Mineral Storage - increases your maximum capacity of minerals.
Generator - splits the energy at the generator, all structures will be linked to this structure, this works like a second Solar Station.
Details:
Keyboard shortcuts:
B-open build menu
M-open ingame menu to save,load etc.
Mouse drag-move the camera
left click-select a structure
0-9 => select structures
Mouse wheel- zoom up and down
Dragging a structure up in the build menu will select all the structures of that type.
Right click - cancels current structure build
There is a demo version. It is very limited, you can't play Wave Mode or missions, you can't build all the structures or upgrade/research them. Buy the full version and support, to take this game to the next level!
Purchase
In order to download this game you must purchase it at or above the minimum price of 1.50€ EUR. You will get access to the following files:
Also available on

Download demo